Date/Time
Date(s) - September 17, 2022
10:30 am - 1:30 pm
Categories
Inclusive Decision Making with Markey Read
Making inclusive decisions is a challenge when some voices are not represented. Markey Read has updated the Z-Model for decision making to reflect how real-time discussions happen and provides a dynamic model for including a wider range of perspectives no matter who is present. Many discussions go awry because of competing core needs of the people around the table. Inclusive decision making shifts the energy from competition to collaboration. Using an eight-function approach to decision making, Markey engages people in creating higher engagement, making more effective decisions, and reducing the amount of time spent in meetings. Come join the fun!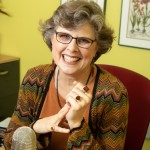 Markey Read, of MRG, Inc., is an internationally recognized trainer and consultant, whose innovative approach to Team and Project Leadership through the lens of Personality Type has established her as a thought leader. She specializes in creating more productive and effective work environments.

She has 25+ years of experience in coaching, training, developing, and implementing dynamic leadership teams with attention to leadership succession, emerging leaders, and team dynamics. She is a sought-after keynote speaker and trainer in the US and UK and she has successfully facilitated entrepreneurial companies and international corporations in transforming their organizational cultures. Visit https://mrgrp-us.com/ to learn more.
Markey is also the author of Leadership Styles, Acting on Informed Decisions; and Charting the Course & Landing the Job. She is Certified in Myers Briggs Type Indicator, FlexTalk, and Emotional Intelligence. She holds a Master's Degree in Leadership and Group Dynamics from University of Vermont.
Bookings
Bookings are closed for this event.